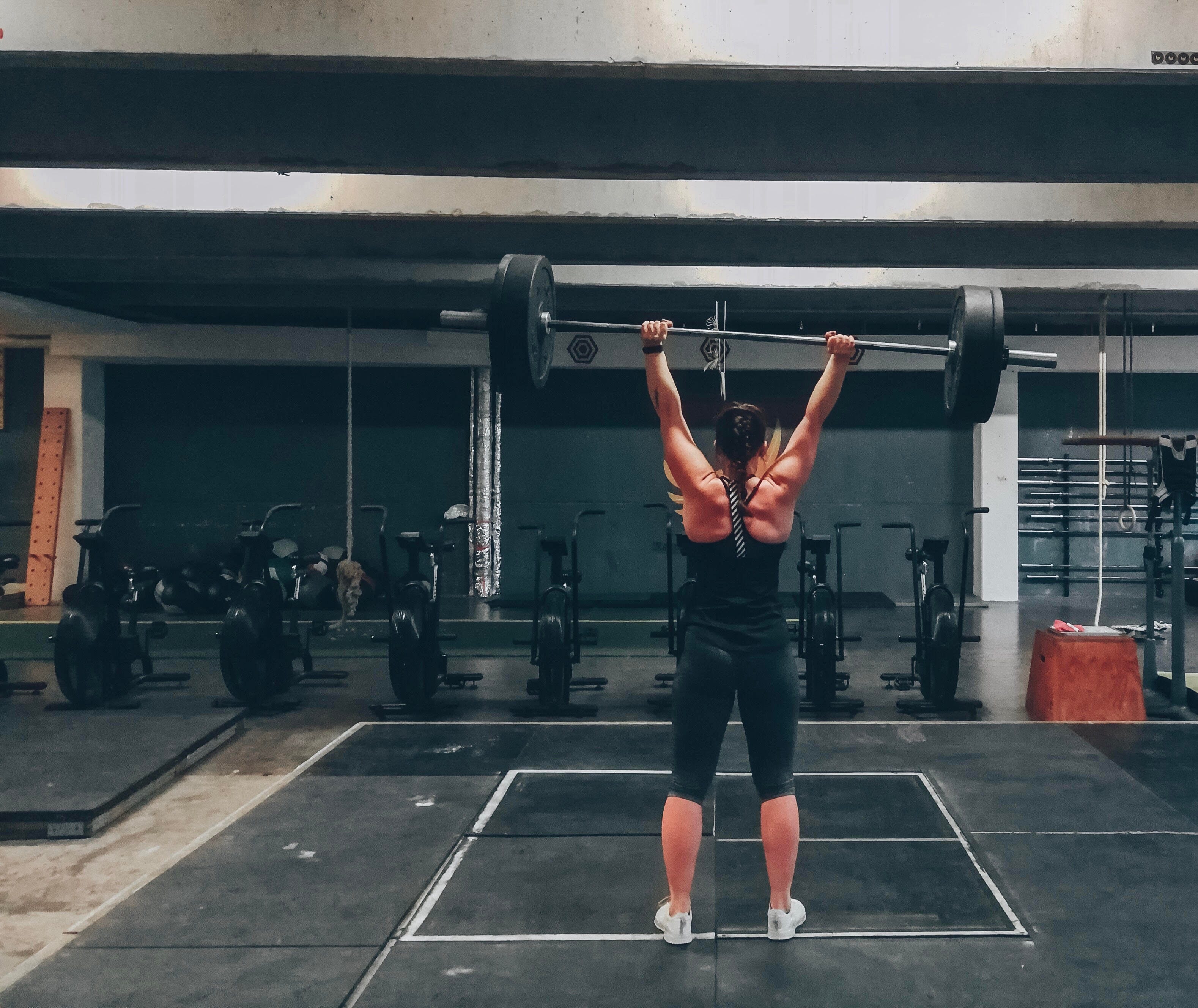 "Crossfit has totally changed my relationship towards working out and towards my body."
"I've never been the skinny type, but when I was younger, I wanted to be. I've never done a lot of sports but a friend took me to workout with her at a small, local gym. I signed myself up and got a training plan and I started to lose weight (about 10kg in total). People complimented me and I started to feel more confident. However, when I started my bachelor's degree and moved out, I started training at a bigger gym, but without a plan. I gained weight back and I started to feel less confident. I always told myself I would start over on Monday, but I didn't. I had to drag myself to the gym. Working out was just a method to lose weight for me and I barely had fun at the gym.
I started Crossfit during an internship in Cologne and when I moved back to my hometown, I immediately signed up at the local affiliate for an unlimited membership. I started doing Crossfit five times a week and it became a huge part of my life. In September 2018, I moved to Stuttgart for my Master's studies. After four months without an affiliate, I became a member at Crossfit Assault. It became my home away from home and I've found not only people to workout with there, but people that I call friends. I look forward to every session (even if it has running in it) because I know it will make me better. After two years of Crossfit, I'm slowly starting to realize all the ways this sport has changed me. It has made me way more confident, grateful for all the inspiring people I've met, and most of all – it has changed the relationship to my body. In Crossfit, it doesn't really matter how your body looks like. It matters what it can do. We put our bodies through a lot compared to the average person, and I'm beyond grateful that my body is keeping up with it and allows me to do what I love to do – each and every day."